3 tags
3 tags
3 tags
Random House: Inspiring Gifts for Writers →
randomhouse: Help aspiring Hemingways get their creative juices flowing with invaluable advice from the likes of Anne Lamott, Verlyn Klinkenborg, and Bill Bryson. Several Short Sentences About Writing by Verlyn Klikenborg Bird by Bird: Some Instructions on Writing and Life by Anne Lamott …
"There's zero correlation between being the best talker and having the best..."
– Susan Cain on the power of introverts, live-illustrated by artist Molly Crabapple (via explore-blog)
3 tags
2 tags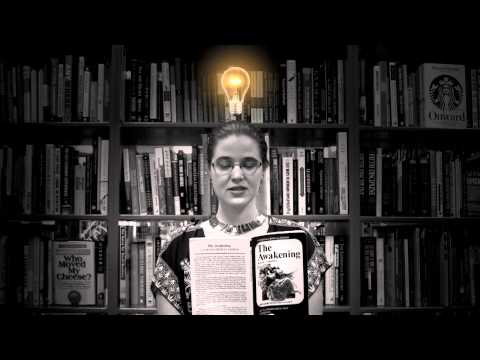 4 tags
5 tags
The Things We Carry: What Can Moleskine Teach... →
Publishers who hope for their catalogs to become as iconic across generations might want to stamp the words "Self-identity and mobility" onto their five-year plans, two key ideas behind Beghin's concept of where Moleskine is headed.
3 tags
"I write because I'm a writer. It is rather like cooking: to make something out..."
– Sybille Bedford (via minuterie)
3 tags
"It's why you create characters: so you can argue with yourself."
– Michael Ondaatje, born 9/12/1943
Random House: The Procrastinator's Summer Reading... →
randomhouse: "Never trust anyone who has not brought a book with them." ― Lemony Snicket Here are some things I told myself I would do this summer but didn't (yet): Walk the Williamsburg Bridge Buy a bike Ride aforementioned bike Take a water taxi somewhere Leave New York Leave my apartment As the…
3 tags
6 tags
Colombia Has 100 Tiny Libraries in Public Parks -... →
…not all is lost for fans of old-fashioned books—especially in Colombia, where tiny public libraries are operated out of parks all over the country.
3 tags
9 tags
3 tags
Letters of Note: Tolstoy wasn't Sendak, either →
2 tags
3 tags
The Books They Gave Me: Win an Advance Reader's... →
thebookstheygaveme: Win a copy of the book now! In celebration of the release of The Books They Gave Me (Free Press, Nov. 6), and of the impending arrival of our 10,000th tumblr followr, we will be giving away five advance reader's copies of the book, plus one for the lucky 10,000th follower! Reblog this post…
3 tags
"No one who cooks, cooks alone. Even at her most solitary, a cook in the kitchen..."
– ― Laurie Colwin
2 tags
"The answers you get from literature depend on the questions you pose."
– Margaret Atwood (via wordpainting)
1 tag
3 tags
"Happiness is in the quiet, ordinary things. A table, a chair, a book with a..."
– Virginia Woolf, The Waves (via fuckyeahvirginiawoolf)
2 tags
2 tags
5 tags
"It is not often that someone comes along who is a true friend and a good writer."
– ― Charlotte's Web by E. B. White (born July 11, 1899)
3 tags
4 tags
Letter from the Pulitzer Jury, Part 2: How to... →
Kudos to Michael Cunningham for pulling back the curtain. newyorker: Yesterday, I wrote about the remarkable if agonizing experience of selecting three Pulitzer Prize nominees in fiction from over three hundred books by American writers. Today, I'd like to reflect a bit on the search for an unassailably great contemporary work of fiction, which, as I've learned, resembles an attempt to...
"I can't play bridge. I don't play tennis. All those things that people learn,..."
– ― Alice Munro, born July 10, 1931 © Derek Shapton  (via randomhouse)
1 tag
3 tags
1 tag
5 tags
2 tags
millionsmillions: Hey, you probably don't have any work to do tomorrow. That means you can spend the day reading The Great Second-Half 2012 Book Preview!
"A book must be the axe for the frozen sea within us."
– ― Franz Kafka, born July 3, 1883 (via randomhouse)